Welcome to this magical time in you and your new baby's life! Scheduling a maternity session completely depends on how comfortable you're feeling. Typically, the magical time is 27 weeks, where belly is looking big, but not too big. But it varies, especially considering a second and third pregnancy reveals a baby bump much earlier. It could be the 19th week or the 39th week for you. I always tell my maternity clients that I want you feeling beautiful and full, but not big to the point where you are uncomfortable, as your comfort level will translate to the photographs. I will work with you on when you're feeling like it's about time and we will book the perfect time to shoot when you're feeling just right.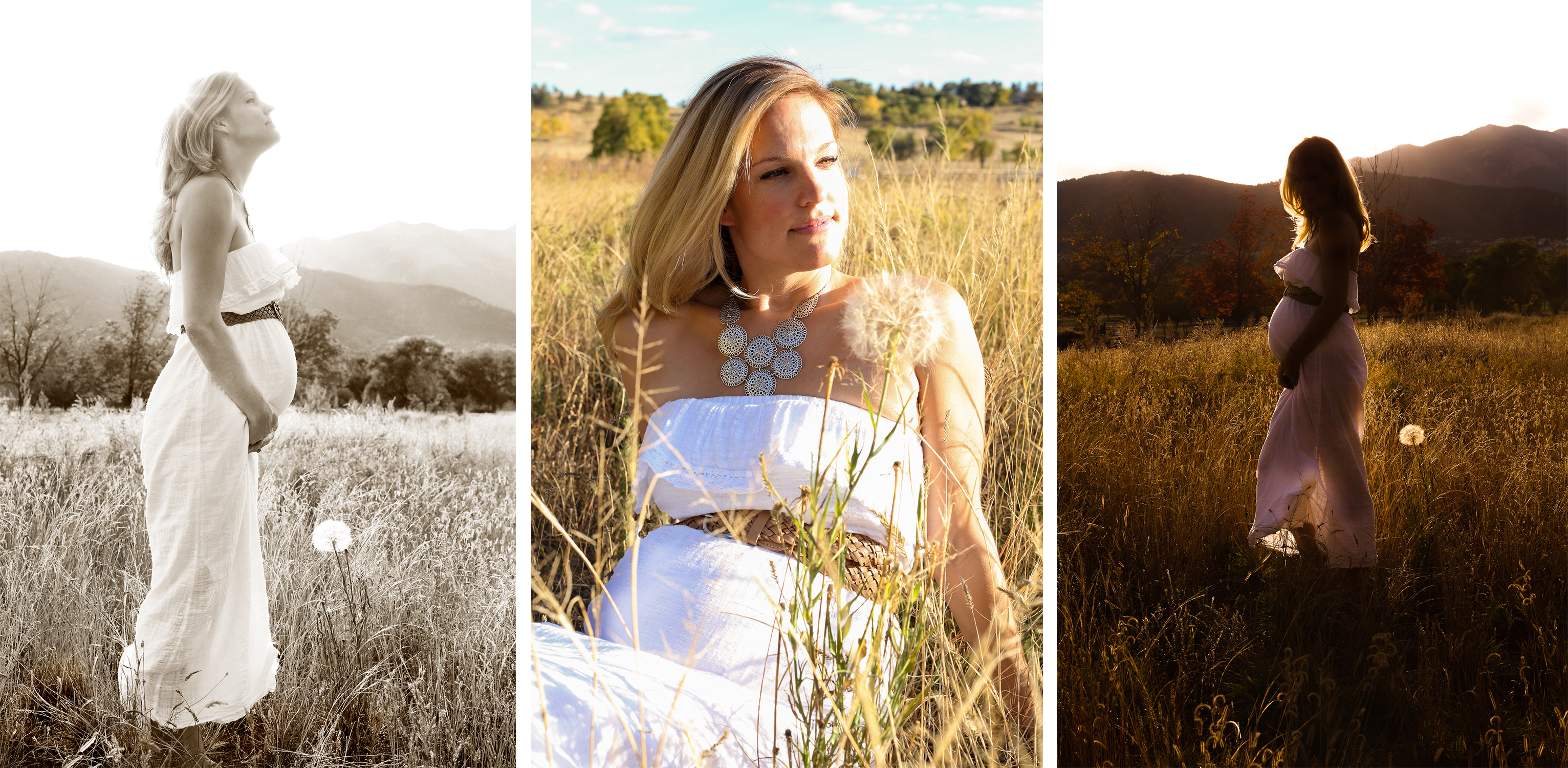 LOCATION: OUTDOOR SESSION
My favorite place to shoot is the beautiful outdoors, specifically a place that has special meaning to you, using natural light. What better setting than a natural outdoor location with warm, glowing light of the setting sun to show off the growing life inside of you! Using natural light is divine. I'm kind of obsessed with it. Light is everything when shooting! Did you know the word photography actually means "to paint with light" in latin? Take the most beautiful place in the world and on a day or hour with mediocre light, the photos will be ok. Take an otherwise random location — the side of a building, a street lined with trees, a parking lot — and splash setting sunlight with the most beautiful golden hues on this location (known in the photography world as "the golden hour"), and the photos will be STUNNING. I digress! (Excuse me while the photographer in me nerds out for a second). If we shoot outdoors, the day and timing will be key. We will talk about this more in depth when we schedule. Just keep in mind that timing for stellar light is everything, as we will likely have about an hour to collect the perfect images before the sun dips behind the horizon.

LOCATION: INDOOR SESSION
Indoor shoots yield incredible results as well. The ability to control lighting and backdrops, as well as the intimate setting of the studio gives us a plethora of possibilities for a phenomenal collection of images. I absolutely love a maternity studio shoot since the results are dramatic and vividly stunning. Since I can completely manipulate the lighting source, we can make this collection of images as dramatic as we wish! I have a fully operational studio for these sessions, or if your house has plenty of available natural light, we can turn any room into our shoot location.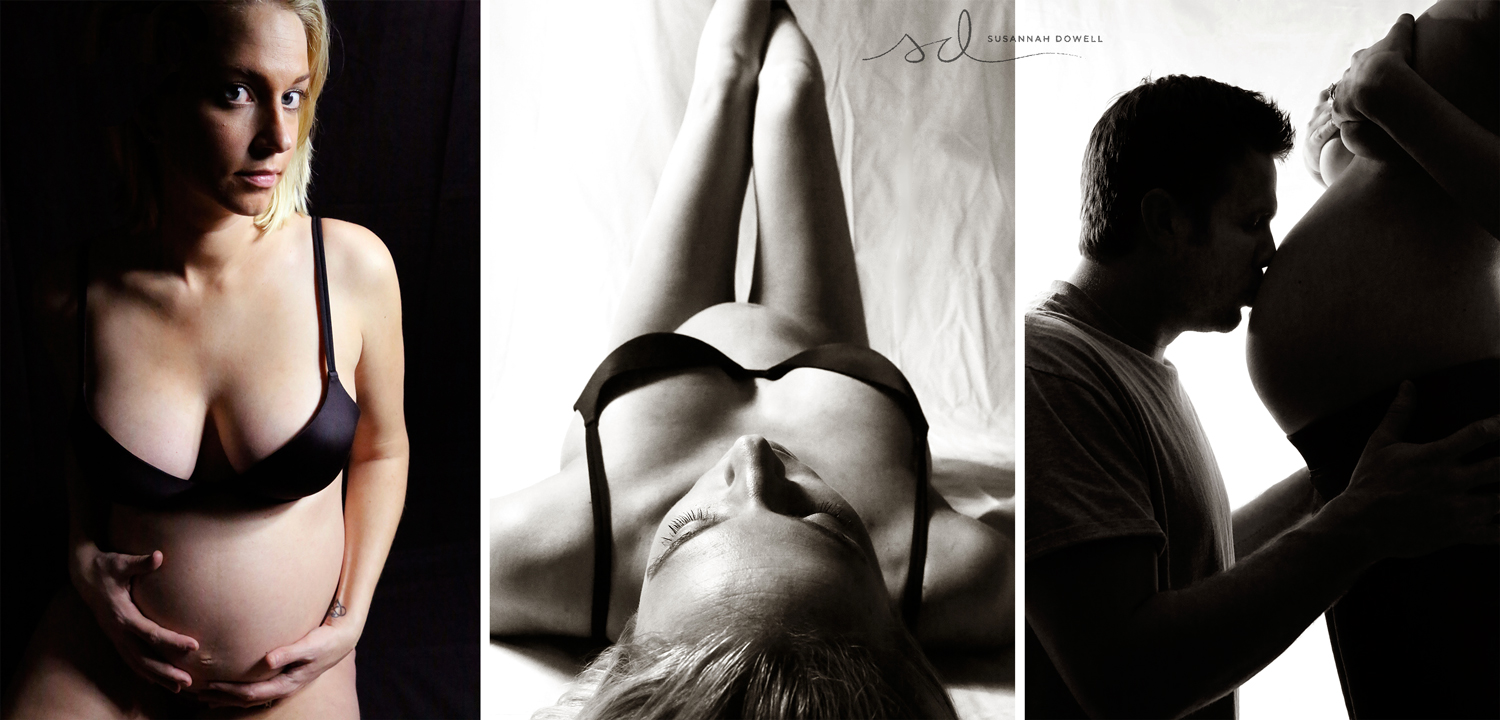 SESSION TIME
Maternity sessions typically last anywhere from 45 to 75 minutes. They can go longer, but will never be shorter. We will never rush. Good imagery and the perfect light take time, so be ready to invest up to two hours if we need to. We will use as much time as you can allow for circumstances to be just right to capture those magical images which really speak to you.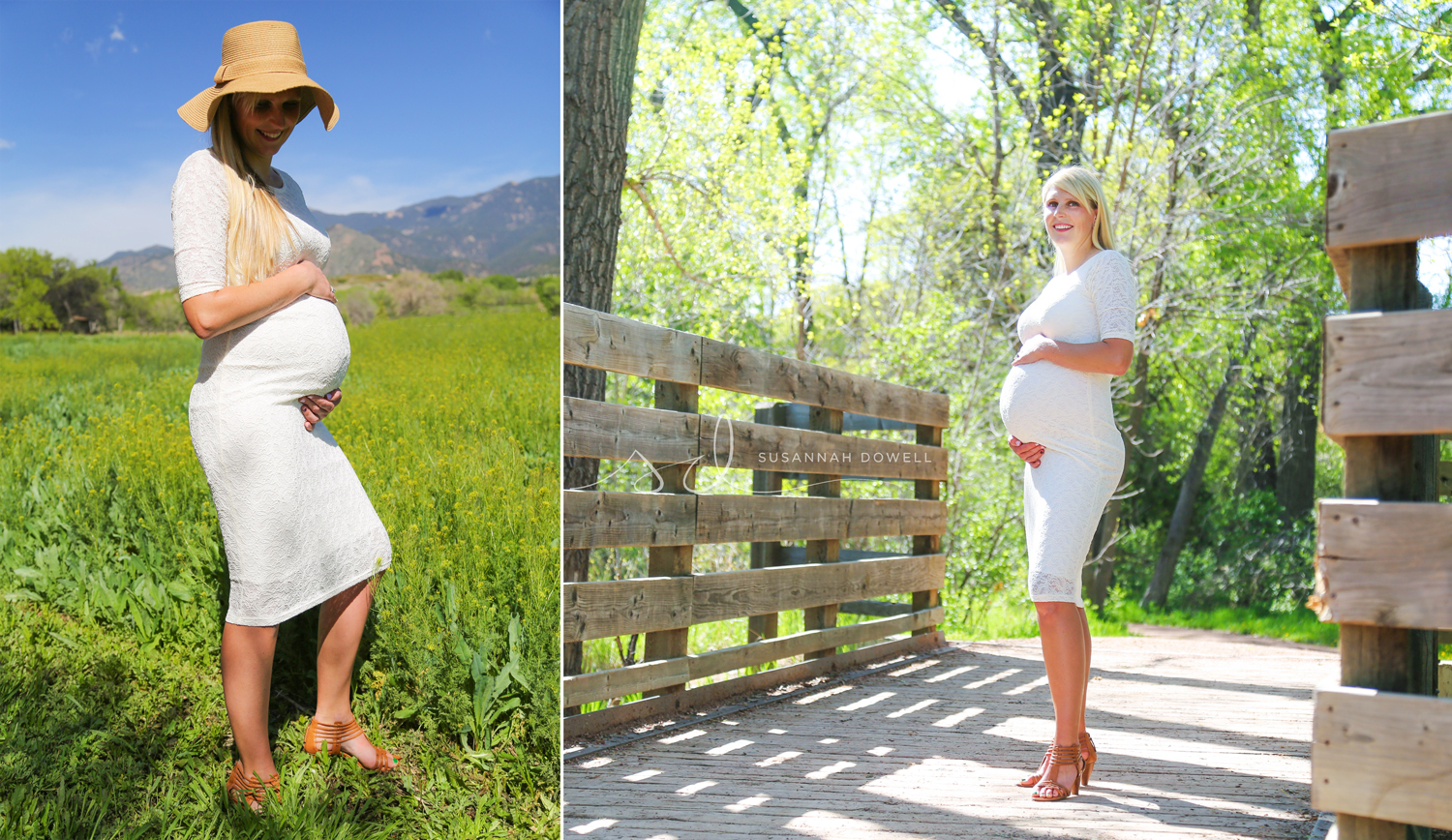 RAIN DATES
Rain dates and reschedules are always available for bad weather and sickness, and we will work together to schedule any missed shoots. And the studio always makes for incredible imagery if the weather is not cooperating!