Last Thursday we had the pleasure of meeting one week old twin boys Ephron and Elijah. Mom Kiley was so impressive – she carried them for 38+ weeks and had a scheduled C-section and was up and moving around just a few days later. "Are you in pain? That's major surgery!" I said, when she arrived for the shoot. "Ah, I'm fine. It's pinching a little, but otherwise totally ok!" is what she responded. Total boss.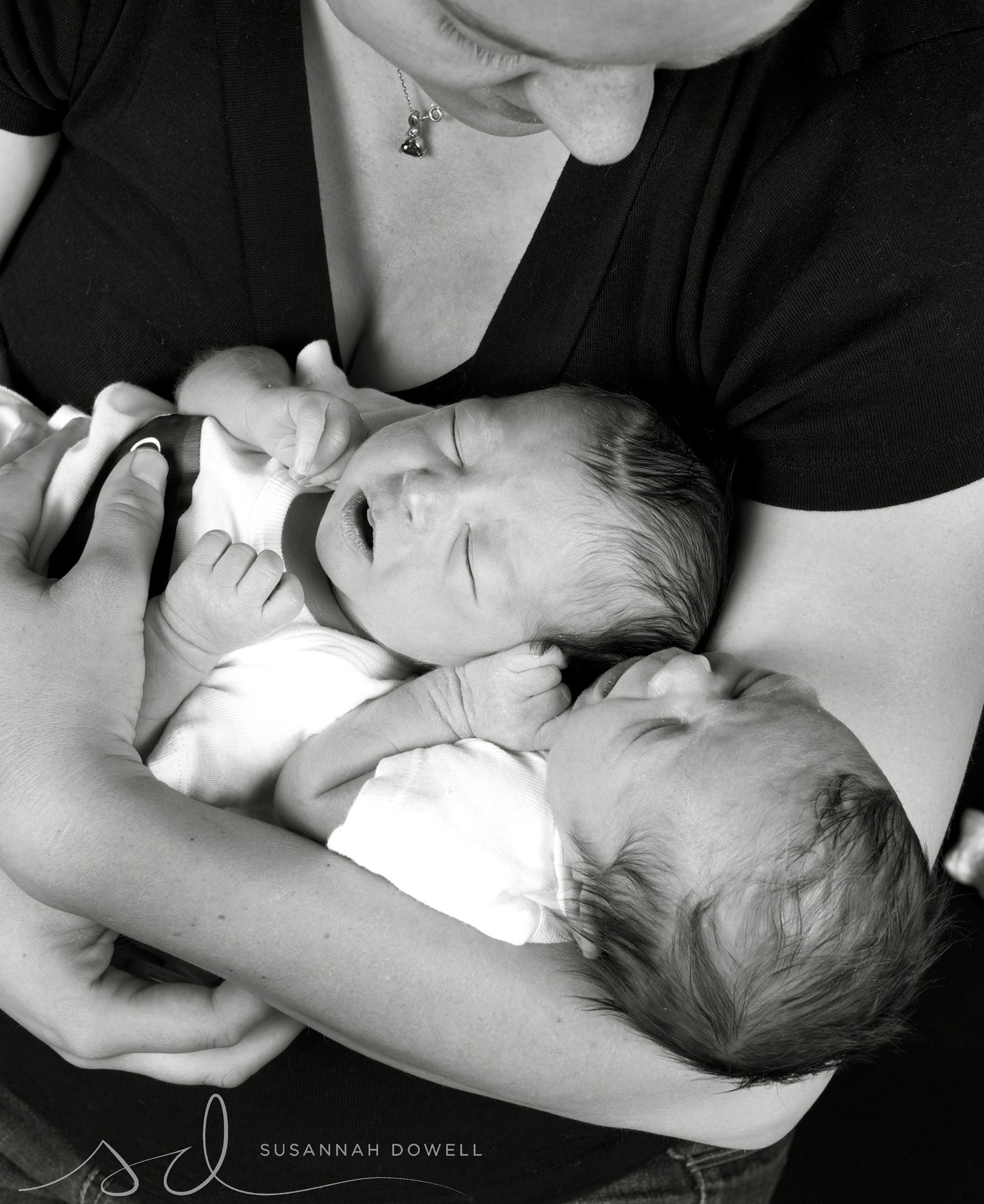 The boys were beyond adorable.. just like little kittens crying out when they wanted to be fed. Kiley wasnt sure if they were identical yet – I guess sometimes at birth you cant tell if they're in separate sacs in the placenta, but they sure looked identical, down to matching birth marks.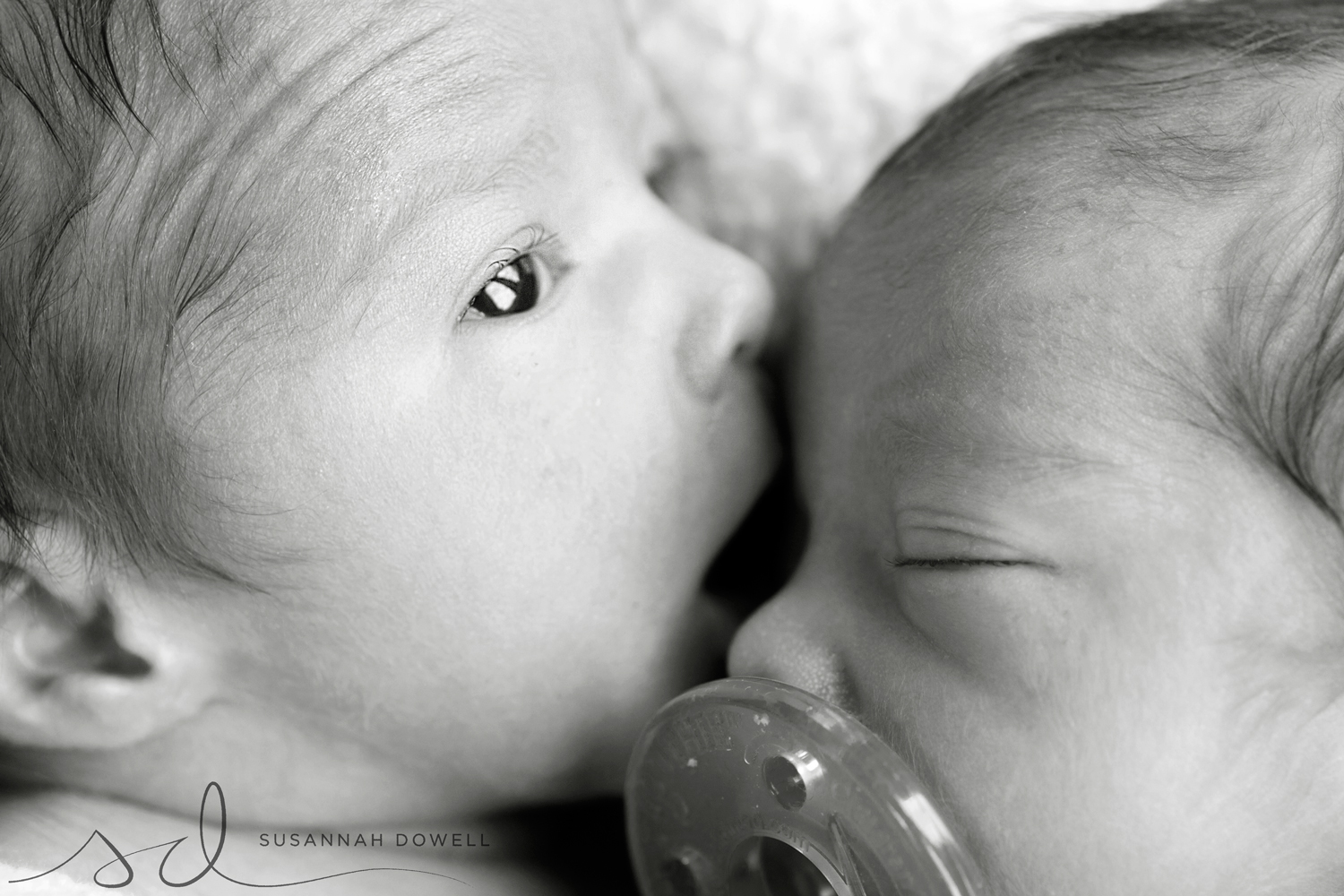 They sure were beautiful.